At Ferraiuoli we engage in pro bono work and in charitable civic activities on a regular basis in order to promote and assert our commitment to the advancement of worthy causes that affect our community and Puerto Rico in general. We encourage our attorneys and employees to be involved in volunteer programs that benefit the community.
Our attorneys and employees are involved with various organizations, all of which are engaged in the betterment of Puerto Rico while fostering the arts, education, well-being, our children and special interest groups and communities. We support our attorney's efforts to perform pro-bono work and provide legal services at no cost to these institutions in order that their budgets go directly to helping their targeted communities.
We, as a firm, are committed in helping the improvement of our community and we take pride in knowing that we are responsible, in part, for the wellbeing of our children and Puerto Rico's future.


Sapientis
Sapientis is a non-profit organization that for a decade has been working to improve the quality of public education in Puerto Rico so every child in Puerto Rico is given the opportunity of a better future a wellbeing. They have created and organized a movement focused in mobilizing individuals from all sectors to take action and exercise leadership in order to improve the quality of the public education system. Sapientis also works hand in hand with public school parents, school directors, teachers and students in Barrio Obrero and Llorens Torres, to act as change agents and improve their school communities though on the ground projects identified and carried out by the various stakeholders within said communities.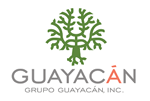 Grupo Guayacan
Grupo Guayacán is comprised of a diverse team of professionals committed to fostering high impact entrepreneurial mindsets. They contribute to the continuous development of Puerto Rican university students, entrepreneurs, executives and academicians, among other audiences.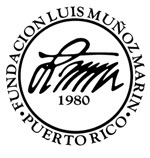 Fundación Luis Muñoz Marín Puerto Rico
The Luis Muñoz Marín Foundation was established in order to preserve, disseminate and provide access to those historic documents and materials that related to Governor Luis Muñoz Marín. Fundación Luis Muñoz Marín fosters lessons and experiences that can be resourceful to all Puerto Ricans in safeguarding justice and goodwill for future generations. The Luis Muñoz Marín Archive contain most of these lessons and experiences which consist of over one million documents, audio and video tapes, and objects in general. Mr. Muñoz Marín himself carried out the Archive's compilation, foreseeing the historic scope of his efforts and insisting in organizing and filing all data in order to facilitate its study and utilization for both immediate administrative use and future investigations.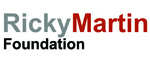 Ricky Martin Foundation
The Ricky Martin Foundation advocates for the well being of children around the globe in critical areas such as social justice, education and health. Their principal project People for Children condemns child exploitation as a consequence of human trafficking and modern day slavery. The Ricky Martin Foundation is actively involved in multiple initiatives to create awareness and education in these areas. Ricky Martin is a UNICEF good will ambassador and multiple Grammy-award winning musician.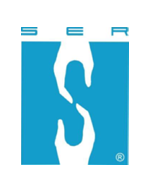 SER de Puerto Rico
SER of Puerto Rico is a nonprofit organization established in 1950 dedicated to helping people with disabilities or autisms and their families to live in equality with dignity and independence. This is achieved by helping people with disabilities and autism develop the skills and abilities necessary to achieve a productive and self-sufficient life, through the provision of multidisciplinary medical and rehabilitation services articulated in a coherent way and integrated with educational and supporting services that the person and their family need. SER also promotes effective integration into the community by fostering better employment opportunities by transforming general attitudes towards people with disabilities or autism into one of solidarity, acceptance and inclusion.


MDA Puerto Rico
The Muscular Dystrophy Association (MDA) is a nonprofit health agency dedicated to finding treatments and cures for muscular dystrophy, amyotrophic lateral sclerosis (ALS) and other neuromuscular diseases. The do so by funding worldwide research; by providing comprehensive health care services and support to MDA families nationwide; and by rallying communities to fight back through advocacy, fundraising and local engagement.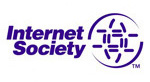 Internet Society
The Internet Society is a global cause-driven organization governed by a diverse Board of Trustees that is dedicated to ensuring that the Internet stays open, transparent and defined by users. This organization is the world's most trusted independent source of leadership for Internet policy, technology standards, and future development. They work to ensure the Internet continues to grow and evolve as a platform for innovation, economic development, and social progress for people around the world.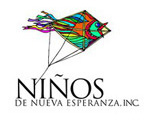 Niños Nueva Esperanza
Niños de Nueva Esperanza, Inc. is a community project whose mission is to strengthen the integral educational development of the children and their relatives in the community of Sabana Seca, Toa Baja, by means of an alternative process. The project has developed an interdisciplinary and integral community work in the educational, psychosocial, socio-cultural and sports areas, with over 25 community programs conducted throughout the year. The project is part of the community work performed by the Franciscan Brothers and men and women with great sensibility for the Puerto Rican community and serves around 250 children (6 – 16 years old) in Sabana Seca.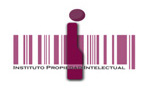 Instituto Propiedad Intelectual (IPI) / Escuela de Derecho,
Universidad de Puerto Rico
The Intellectual Property Institute's main compromise and intention is to increase awareness and understanding of the contribution of intellectual property as a tool for sustainable economic growth. IPI provides knowledge and expertise to industry frontrunners, policy makers, professionals and the general public, in order to foster a legal and regulatory climate that supports an innovation-based economy. Among other objectives, IPI has created an opportunity for many law students through an IP Clinic to have direct contact with many entrepreneurs seeking services related to Intellectual Property matters.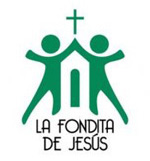 La Fondita de Jesús
La Fondita de Jesús is involved in the life of more than 2,000 participants, 200 volunteers, 48 dedicated employees, and the collaboration of the public and private sector. Among its many efforts, it offers special attention to homeless people by lobbying and interacting with government agencies and legislators in order to promote public policies that attend to their needs, including voting rights, access to public housing and health services, hospitalization rights, postal boxes, and nutritional assistance, among others. La Fondita provides food, clothing and medicine to their participant which consists mostly of people with no permanent dwelling.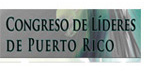 Congreso Lideres de Puerto Rico
Congress of Leaders of Puerto Rico is a non-profit organization that provides high schools and college students with outstanding academic and community leadership achievements exposure to a variety of challenges, activities and conferences giving them a unique experience about the professional, corporate and entrepreneurial world. These student leaders receive an intellectual and practical training that proves to be highly valuable for their education and formation.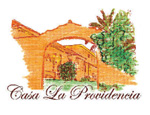 Casa La Providencia
Casa La Providencia is a residential long-term care center, which combines psychosocial and spiritual treatment for the rehabilitation of women suffering mental health conditions and drug/alcohol dependency.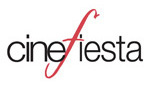 Cinefiesta
The International Short-Film Festival of Puerto Rico, Cinefiesta, is one of the most important short-film festivals of Latin America and the Caribbean.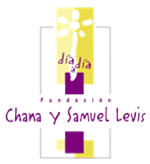 Fundación Chana y Samuel Levis
The Chana and Samuel Levis Foundation creates and promotes innovative initiatives to transform, in comprehensive ways, school and community environments through healthy coexistence and social commitments that foster academic excellence. Founded in 1998 in honor of Puerto Rican philanthropists Chana and Samuel Levis, the foundation invests locally in evidence-based programs involving public education, homelessness and non-violent communication.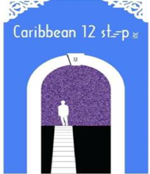 Caribbean 12 Step, Inc.
Caribbean 12 Step, Inc. is a nonprofit corporation located in San Juan, Puerto Rico, dedicated to providing a safe, inviting and supportive environment for individuals, families and friends participating in Twelve-Step Programs. Caribbean 12 Step, Inc. provides meeting and fellowship space for Twelve-Step groups looking for a safe, inviting and supportive environment.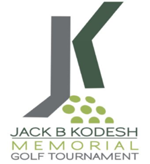 Jack B. Kodesh Memorial Tournament
The Jack B. Kodesh Memorial Tournament is dedicated to a charismatic individual whose passion for life was matched only by his love of bringing people together. While his passing has left a huge void in the lives of many, his memory lives on through the charity work of the Jack B. Kodesh Foundation. The Foundation was started by several friends and family to carry on Jacks's legacy through charity work. The Foundation aims to address several problems affecting Puerto Rico's underserved youth in the areas of education, health, youth development, and wellness. It supports a broad range of programs, partnerships, and initiatives that strive to positively impact Puerto Rico's youth and their families through philanthropy and community service programs.